About Quinborne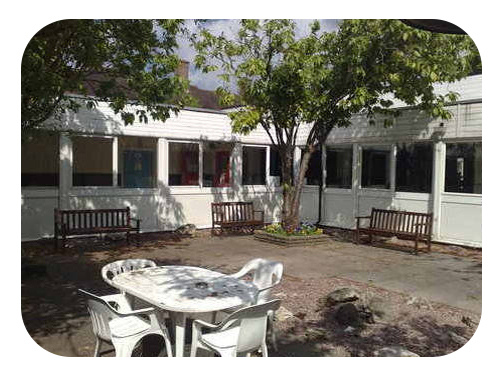 As Quinborne is always attracting new users and groups to the centre we thought we would take this opportunity to introduce ourselves to you.
Quinborne Community Centre will have been serving the Community for 80 years come the summer of 2018.
Quinborne received its name due to its proximity to Quinton and the neighbouring Harborne.
Residents from both Quinton and Harborne are regular users of the centre and its facilities and, as we continue to expand, we have noticed that we are now attracting visitors from much further afield.
The Quinborne currently caters for over sixty groups that regularly meet. These groups include Gardening, Recorded Music, Dog Training, Chess, Rhythm Time, Tiny Talk, Craft Club and we even have our own Choir. We also boast a thriving Adult Education Programme that attracts over 900 students a year.
Happy Corners Nursery is available on-site, so students are able to learn while their children are safely cared for.
As Quinborne is a registered charity, we have to continually raise money to keep the centre open and well maintained. A way we make money is to run numerous events througout the year and if you take a look at our news and events pages you will be able to see everything that we have planned for this year.
We hope this gives you an idea of what you can find at Quinborne and what kind of services we offer.
If you would like further information please don't hesitate to pop in and see us.