The Starr Cafe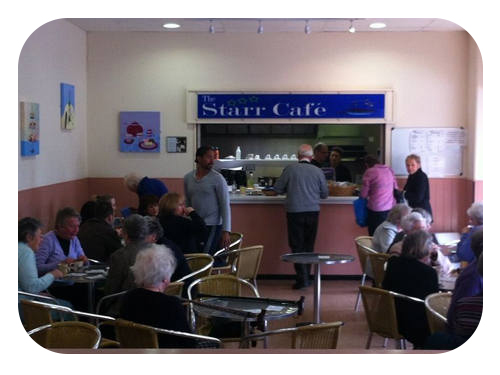 Recently the café area has had a facelift; this has included a kitchen refit and a redesigned and redecorated seating area.
This means that Quinborne are now able to move away from simple breakfasts and fried foods and more into the realm of home cooked meals and freshly baked cakes.
We will also be offering a selection of sausage rolls, pasties and pies.
We are open Monday - Friday 9.00am - 1.30pm and on a Saturday 9.00am - 11.00pm.
We do however only serve hot food and sandwiches Monday - Friday.