Business and Technology Suite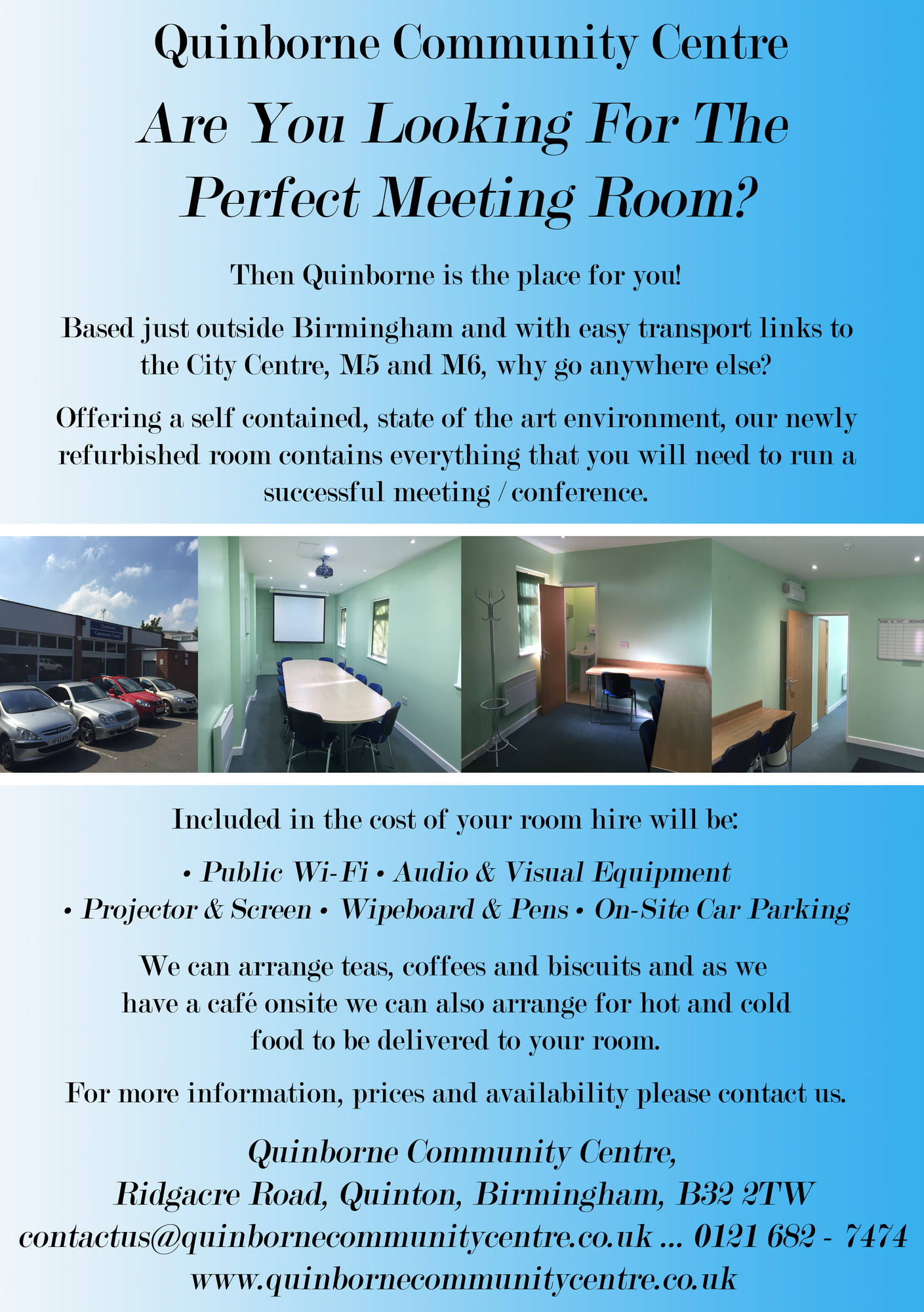 Before making a booking please make sure that you have read through our terms and conditions and agree to abide with them. They are available as a download at the bottom of this page.
I agree to abide by Quinborne Community Association's Terms & Conditions and confirm payment of room hire will be as per above agreement
Please note: You will be allocated the room of your preference wherever possible. On occasion it may be necessary to change your room in accordance with availability.